CALENDAR OF EVENTS
Check out the activities slated for the month.
Calendar of Events - November 2019
—————————————————————————————————————————————————————————————————–
HAPPY NEW SCHOOL YEAR
Welcome to a new year! 2018 – 2019. Please read our September newsletter for important information on the new and wonderful changes which has occurred this school year and stay tuned for many more to come….
—————————————————————————————————————————————————————————————————–
INDEPENDENCE CELEBRATION – I AM ST. LUCIA!
39 years of progress and growth, St. Lucians have a lot to be proud of. At Bonne Terre Preparatory School, national pride is not just fostered, it is enforced, no matter your nationality, we encourage our students to celebrate and appreciate the lands of their birth.
The celebrations were in true Bonne Terre Prep. fashion, an outstanding event. Showcasing all our talented students from Pre Kindergarten to our High School. Singing, dancing, poetry recitals and guests speeches filled the air with excitement and true flare! However, the real climax came when 'Invader' performed to an enthusiastic audience, with adults and children alike leaving their seats to be dance, jump, hop to the delightful beats. And if that was not enough, students were treated to ice cream from the school at the end of the day.
Join us in reliving this spectacular event. 
—————————————————————————————————————————————————————————————————–
CELEBRATING 25 YEARS!!!
Bonne Terre Preparatory is celebrating a significant mile stone of 25 years of dedicated service this school year. Our 25th anniversary ecumenical service was held at the Gros Islet Roman Catholic Church on Thursday 14th September. This kicked off our celebration for this year.  We give thanks to God, past and present parents, students and staff for their support, love and encouragement through out the years. We look forward to continuing our service to you all for many years to come. Please keep up with us, as we review the past years celebrate in style the present and plan for the future.
—————————————————————————————————————————————————————————————————–
BONNE TERRE IDOL 2017
The Bonne Terre Idol 2017  show was be held at the National Cultural Center on Friday March 31st 2017. It was spectacular to say the least, each show brings more sophisticated performances, costumes and cheering squads, decked out with banners, printed t-shirts and numbers in full force. They can certainly ROCK! a house, and so they did!

This year our winners were Ms. Alexis Jael Walters for the juniors and Ms. Danielle Theophilus for the seniors. Congratulations to both ladies, they and their team certainly went all out to wow and dazzle the crowd and judges. That being said all contestants gave their very best and made for a nail biting finish, which took our judges well over a half and hour to deliberate.
We wish to thank all our contestants, their parents and teams, chaperons, sponsors and all who assisted in one way or another to the overall success of this fantastic event. BONNE TERRE IDOL ROCKS!!!
—————————————————————————————————————————————————————————————————–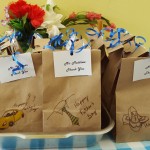 FATHER'S DAY TRIBUTE
Father's Fun Day was Friday 17th June 2016, in recognition of our loving dedicated fathers. Fathers were invited to come and play a variety of games with their child's class. We are pleased to say, we had a good turn out and for those fathers who were able to come, we sent home a small token of our appreciation as seen above.
—————————————————————————————————————————————————————————————————–
PRIMARY SCHOOLS SWIM MEET
The 2016 St Lucia Primary Schools Meet was held at the Rodney Heights Aquatic Center on Friday May 20th with the following schools taking part Bonne Terre Prep School, The Montessori Centre, Tapion Primary, Ave Maria Primary, Dame Pearlette Louisy Primary, Laborie Girls Primary, Camille Henry School and Seventh Day Eucharist Primary.
The St Lucia Amateur Swimming Assoc. made sure the support staff of officials needed to host a good meet were there and ready to run the meet. As a result the meet was finished before the proposed time on the Summons something quite rear on these occasions.
At the end of the meet the results showed BTPS Boys won with 110 points from Montessori who got 101 points, with the girls however it was a different story as the Montessori Girls won with 157 points from BTPS Girls 111. When the points were tallied Montessori had won overall with 258 points from BTPS 221 points.
Coach Peterkin felt the BTPS kids were outstanding, well behaved, worked as a team in the relays, shouting enthusiastically for their team mates swimming. When he wanted a volunteer to swim a leg in a relay, many hands went up and listening to Coach Peterkin, following his every instruction. The teachers present were leading the cheering and ensured the kids showed respect for their school. From Coach Peterkin, "As their Coach I am so proud of them, well done kids!".
Highlights of the meet for BTPS: our boys they won in their category, our Girls have bragging rights as the fastest Girls relay team at the meet winning their relay easily and the rest of the girls had a great meet and then our 8 and under Girls who just had fun and smiled for the entire meet were Ariejana and Maia. CONGRATULATIONS TO ALL OUR SWIMMERS!!!
And last but not least, we give a very special THANK YOU to Coach Peterkin, who put this winning team together at the last minute having received notice of the meet only two days prior. Well done Coach!!!
—————————————————————————————————————————————————————————————————–
MINI FAIR AND THE MAD HATTER'S TEA PARTY 
Our Mini Fair and Mad Hatter's Tea Party took place on March 23rd 2016 and as we were celebrating Easter, there was also a Bonnet and Hat Parade for our little ones. It was a wonderful, bright sunny day with warm breeze, our kids had a blast as they hunted for eggs, played games for prizes, filled their bellies full of goodies such as corn dogs, pop corn, cotton candy just to name a few. Face painting and Henna were just some of the many wonderful activities our kids enjoyed, along with our bonnet and hat parade of which Arianna Gaston-Remy and Louis Russier-St. Rose were the winners respectively.
Then there was the Mad Hatter's Tea Party, where our little folks displayed such gentle mannerisms as becoming little ladies and gentlemen. Having thoroughly enjoyed themselves, many returned for seconds. Alice and the Mad Hatter hosted their guests with such goodies as cup cakes, brownies, sandwiches, tea, cocoa, juices and much more.
We raised approximately two thousand six hundred dollars ($2600.00) from this fund raiser and wish to thank all who donated, assisted and participated in any way towards the success of our day's activity. Click here for highlights.
—————————————————————————————————————————————————————————————————–
GROW WELL COMPETITION
On Friday 11th March 2016, our school participated in the Grow Well competition at the Beausejour Cricket Ground. Our representatives were Joshua Dusauzay and Megan Scott, who took third place. We are so very proud and praise them for their valiant efforts.
—————————————————————————————————————————————————————————————————–
ANANSI'S CHALLENGE
Semi-Finals
Noah Fontenelle and Joshua Dusauzay went on to represent us at the semi-finals on Tuesday 15th March 2016 where we were up against Vide Boutielle Primary. They placed second and therefore will not be moving onto the finals, however we applaud their efforts and congratulate them on their success.
Preliminary Round
Hot on the heels of the District One General Knowledge Quiz competition, students Noah Fontenelle and Joshua Dusauzay competed in the Anansi's Challenge held at the HTS studio at Morne Fortune on Tuesday 8th March 2016. This was the qualifying round and we were up against Montessori, Monchy Combined and Gros-Islet Primary.  We WON!!! but this is only the beginning, good luck to our champions and be sure to check us out for the next round!

—————————————————————————————————————————————————————————————————–
DISTRICT ONE GENERAL KNOWLEDGE QUIZ
Grade six students Joshua Dusauzay and Stephen Julien,  represented our school at the District 1 General Knowledge Quiz on Thursday March 3, 2016 at the Grande Riviere Combined School.  It was an exciting and heated competition as we were the defending champions. With our score neck to neck with Dame Pearlette Primary, there was a tiebreaker question and Dame Pearlette won, congratulations to them on a splendid performance and challenge.
We, are very proud of our young men who conducted themselves admirably and came second place. Hip hip hooray!!!
—————————————————————————————————————————————————————————————————–
VALENTINE DAY 
It is customary in our observance of Valentine's day to have Cherry Pal and the candy gram affairs. However, this year we sort to spice things up a bit by bringing parents in to share the love, while helping a worthy cause (refer to our February newsletter). We held our first ever "Bites at Bonne Terre".  Parents were treated from 7:30 a.m. to about midday, to loads of goodies such as; quiche, cookies, muffins, coffee, tea, smoothie just to name a few. Click here for highlights.
—————————————————————————————————————————————————————————————————–
CHRISTMAS GOOD WILL
This year apart from our usual donation to needy families, we held a Christmas party for a group of children from the Grow Well Community. This was meant to give our students the opportunity to get up close and personal with those less fortune than themselves, to foster a sense of service and share in the experience of giving back.
It turns out our students, parents and teachers had jolly good time, one would never believe they met those children for the first time. It was very well received and attended. The children were most grateful and in their own sweet nature, even stored up goods for their loved ones who could not attend. Thank you to everyone who participated, donated and/or helped in any way, especially Mr. and Mrs. Curthoys and Mrs. Cozier-Silvera who graciously donated their time and efforts to bring joy to those wonderful kids. See highlights.
We also put together baskets for the less fortunate and this year decided to donate to two needy families.  Click here for highlights. Thank you to all the parents and staff for their contributions and support, especially Mrs. Cozier-Silvera, who took her time and effort to transport the donations and share in giving cheer with us.
—————————————————————————————————————————————————————————————————–
MATHEMATICS MONTH
If October was the month of "Brawn", then November was the month of "Brain".  November was observed as Mathematics Month and as part of our observances for the month, we held a Mathematics quiz. Contrary to popular belief, it was quite a hit! See here…
—————————————————————————————————————————————————————————————————–
SYNOPSIS OF OCTOBER 2015
October was a very busy month for us, with class meetings, marathons, swim meet, sports meet and holidays, phew!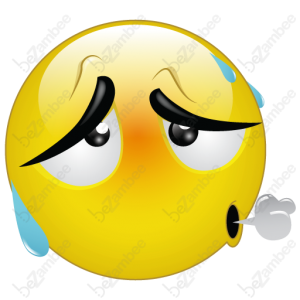 Class Meetings: were held for all grades during the weeks of October 6th – 8th and 13th – 15th, 2015. Issues covered were external examinations, such as Common Entrance, Minimum Standards and school examinations and their dates. The calendar of activities, which included sports, Jounen Kweyol and to generally appraise parents on issues of concern. The meetings also gave parents an opportunity to share ideas and express concerns which they had. All meetings were well attended and from feedback, appreciated.
Sports Meet: began with our marathon on October 16th, 2015. Juniors set off first at about 8:30 a.m. with Marcus Justin of Monplaisir house placing first. The seniors, not to be out done, completed the marathon in record time with Guillaume Chevrier of Alexander house being victorious. Click here for highlights.
Next up was our swim meet, a day of fun in the sun! Our little swimmers showed off their skills well vying for first place for their respective houses and ranks. The competition was fierce but in true Bonne Terre Prep. style, always cordial, see here.
We're not done yet! Sports continued with two more days of fun. The Infant and Juniors sports took place on October 28th and the Seniors on October 29th, 2015 at the Gros Islet playing field. Two great days of water bottle and baton relays, spirits and exciting frog hops and balls and blocks in a basin for our younger ones. For the very first time our toddlers  participated in a much anticipated and exciting spirit to the finish line, which was not only exciting but entertaining. Highlights to come.
Jounen Kweyol:  our activity this year was a grand spectacle as our parents took to the stage modelling and performing. It was indeed wonderful to be entertained by our parents in various forms of creole wear.  Students were thrilled by the performances. The Bonne Terre Preparatory Dance Troupe and our High School students also entertained us during the day.  Of course! no jounen kweyol day celebrations would be complete without a banquet of local eats, drinks and treats to tantalize the taste buds and soothe the soul. Then, in all their fancy jounen kweyol outfits, students were allowed to run, jump, skip and burn off all that energy.
(yes parents, you can thank us)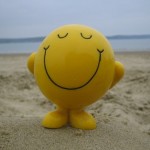 Then to close off the afternoon, our high school students took charge of the bamboo busting (under the strict supervision of our teachers), a tradition that is synonymous with Jounen Kweyol as Christ is with Christmas. Click here to see the highlights.
—————————————————————————————————————————————————————————————————–
BONNE TERRE IDOL A RESOUNDING SUCCESS!!!
The sixth biennial production of the Bonne Terre Idol Show took place at the National Cultural Center on Friday 15th May at 6:30 p.m. before an enthusiastic audience. Our gracious host MC Scady welcomed the spectators and encouraged them to cheer the 11 contestants on. Our 8 juniors and 4 seniors gave an excellent account of themselves. Read on….
Please see our list of generous sponsors, contributors, friends and parents without whose support this show would not have been such a success!.
—————————————————————————————————————————————————————————————————–
INTERNATIONAL WOMEN'S DAY AWARD
In recognition of International Women's Day, the Gros Islet Town Council held a ceremony to celebrate some of the women who are considered pillars of the community. Women, through their hard work and dedication to their respective fields have contributed to the improvement of the Gros Islet community and St. Lucia on the whole.  Our very own Mrs. Jennifer Alexander, had the honour of being one of the selected few. Read more ….
——————————————————————————————————————————————————————————————————–
CONGRATULATIONS! To Our Grow Well Winners
On Friday 6th March 2015, our grade six class attended the Grow Well competition at the  Beausejour Stadium in the VIP lounge.  Our participants were Nyan White and Shing-Yu Yang  of the same class. Nyan and Shing-Yu formed an excellent team, working very hard from last year in preparation for this competition and it has paid off in a most successful outcome. We, thank and congratulate Nyan and Shing-Yu on their accomplishment in this competition. We received a trophy highlighting their success. Well done ladies!!!
——————————————————————————————————————————————————————————————————–
ASH WEDNESDAY OBSERVANCE
On February 18th 2015, Ash Wednesday was observed by practising Christians. Click here to view … 
——————————————————————————————————————————————————————————————————–
CHRISTMAS CELEBRATIONS 2015
Our Christmas season was filled with loads of fun, sharing and entertainment. In keeping with the spirit of Christmas we did our good turn for persons in need. Our dancers had the opportunity to perform at the "Christmas Tree Lighting Ceremony" at the Baywalk Mall in Rodney Bay and as part of our celebrations, our young ones, from Kindergarten and Grade 1 delighted us with a production of "Scrooge". However, no Christmas would be complete without a visit from Santa himself along with his trusty elf, to bring joy and good cheer to all…please check out our photo gallery for more of this joyous occasion.
——————————————————————————————————————————————————————————————————–
JOUNEN KWEYOL 2014
This annual celebration of culture and local cuisine went off without a hitch. Students and teachers alike, adorned themselves with a beautiful array of madras and florals. October 22nd was our day to enjoy our culture. This year our teachers organised a special treat for the students by entertaining them with creole storytelling, dancing, poetry and a skit. Our tables buckled under the weight of an assortment of local cuisine, enough to fill even the choosiest of eaters. Click to view pictures.
———————————————————————————————————————————————————————————————————
BONNE TERRE IDOL 2013!!!
Well! another successful show at an end, thanks to our talented contestants, generous sponsors, patient parents, extra-ordinary teachers and all those who contributed and/or supported the show in any way. We are truly grateful, as it has fueled our desire to continue building on this success for even better events in the years to come. The winners were;
Junior People's Choice - Imani Dale Elliot
Senior People's Choice - Charlotte Betts
Junior Bonne Terre Idol - Raeyne Fontenelle
Senior Bonne Terre Idol - Ariella Del Fiacco
Click here for highlights of our show!
———————————————————————————————————————————————————————————————————
BTPS EXCELLENCE AWARDS.
On Wednesday 23rd January 2013, Bonne Terre Prep. School acknowledged those students, more…..
———————————————————————————————————————————————————————————————————-
CONGRATULATIONS TO OUR WINNERS OF THE LIL' MS. AND MR. BONNE TERRE PREP.
The show was deemed quite a success by all who attended on Saturday 10th November at the Castries Comprehensive Secondary School. This was our very first show for this age range, 4 -8 years old with 6 girls and 3 boys vying for the title of Lil' Ms. and Mr. Bonne Terre Prep. The event was one of our planned activities for our 20th anniversary celebration.
Our brave little candidates paraded in outstanding creative wear, displayed marvelous talents and a dazzling array of Sunday Bests.  We hoped to instill a sense of self-esteem, poise and presentation of oneself under the spot light, and they showed us that they had achieved that. They also showed what true showmanship is all about with their cheerful and willing attitudes, commitment and great sportsmanship. We were even more delighted in our efforts because families bonded in the preparation process making this venture all the more worthwhile. This show took cuteness to a new level. Welcome to highlights of Lil' Ms. and Mr. Bonne Terre Prep.!
———————————————————————————————————————————————————————————————————-
WELCOME TO BTPS THANKSGIVING ECUMENICAL SERVICE
Thanksgiving Ecumenical Service.
———————————————————————————————————————————————————————————————————