Welcome to Our Community,
A wonderful innovative environment for our parents to advertise their business or services to other parents in and out of our school community.  It is a known fact that people tend to purchase goods and/or services from sources they know or trust.  Let us patronize each other.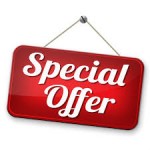 First month FREE!!!      DON'T MISS OUT!    INCREASE YOUR FOOTPRINT AND YOUR SALES!
Bonne Terre Prep. parents can contact the office for more information on the rates and regulations.