GRADE SIXERS' DEBATE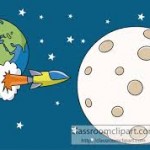 Students need to be taught not only academics but the social skills  they required in order to function with the wider society. Being able  to express oneself in a calm, clear and accurate manner, well still  keeping the listener engaged is one of many skills we all have to learn and what we nurture here, through practise. Our Grade Six students got a lesson on just that, in a fun educational approach. Click here for more.
CELEBRATING EARTH DAY
In an effort to inculcate an appreciation for our environment in our young ones, we celebrated Earth Day on Monday 22nd April, and as part of our planned activities, we planted trees on the school's premises and  did a neighbourhood clean up. Click here to view pictures of our tree planting ceremony. Caring for our environment is everyone's concern and we encourage parents to do their part in instructing their child/ren in little ways they can care of the environment around them, every little bit matters.
In celebration of our creative minds, we are showcasing our students compositions,
poems and works of art. This month's choice pieces hale from our Grade 5 and Grade 6 classes.
And not forgetting our high school students, this piece is from Form 3.
Well done students!!!